Pi Day is March 14th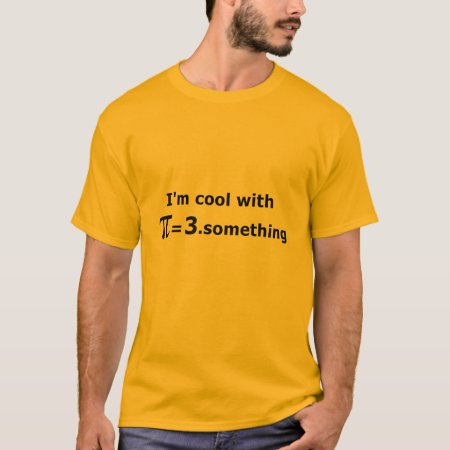 I'm Cool With Pi Is 3 Point Something T Shirt
The funny T shirt to wear on π Day, Pi Day, 3/14, March 14th. 
Most of us don't need to know the actual value of pi, other than it starts with 3 point something; the significance of the number is more important to know. 
This is the T Shirt for the non-geeky and is a response to those whose who wear apparel with 3.14159265 .. etc printed on it. 
The T Shirt reads 'I'm Cool With Pi = 3.something' 
Browse and Shop for more Pi Day Gifts