Party Invitations for Christmas and The Holidays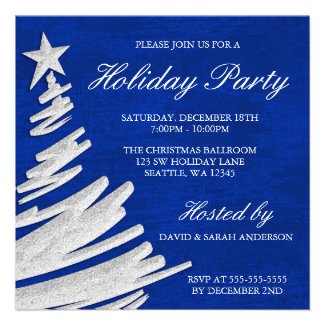 Announce your joyful gatherings this holiday season with invitation cards that you design or personalize. All invitation cards are fully customizable on both sides of the card. 
Zazzle invitation cards cater to a range of needs with 8 different card sizes, and 8 different paper types. 
Royal Blue and Silver Christmas Tree Holiday Party Invitation
Browse and Shop From Our Collection of Holiday Season Invitations and Announcement Cards
Lapland Girl Holding a Reindeer - A Cute Party Invitation Card
A young girl in Lapland costume stands looking up at a reindeer that's taller than her,
Fully customizable front and back.
Popular Custom Invitation Cards from Zazzle For The Holiday Season
Invitations and Announcements With A Snowman Theme
Invitations With A Vintage, Retro and Victorian Theme
Christian Themed Christmas Announcements and Invitation Cards
Announcement and Invitations To Celebrate Hanukkah
Professional Christmas Party Invitations For The Office, Business and Corporations
Invitations and Announcements With A Patriotic Theme and Supporting Those Serving Overseas
Funny and Amusing Holiday Season Invitations and Announcements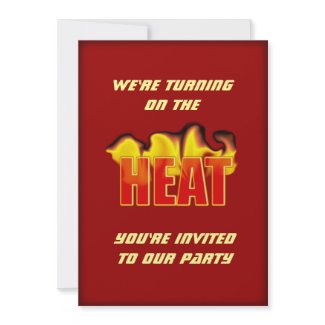 Turning On The Heat Flames Party Invitation
An ideal invitation to a party when you need to turn the heat up. The design spells out the word HEAT glowing in orange and red with flames of yellow and red leaping from the top giving the impression of fire.
Easy to customize and personalize. Add your own text and change background color.