High quality posters are offered in five unique media options to suit your home decor and artwork needs, whether landscapes, portraits, vintage posters or single page calendars.  Sizes up to 40" x 60", with custom sizes available.


Value Cardstock Paper (Matte)
Value Poster Paper (Matte)
Poster Paper (Semi-Gloss)
Archival Heavyweight Paper (Matte)
Premium Canvas (Matte, 18 mil thick)
Standard Framing
Optional framing is available for your poster - standard framing and custom framing.

Standard framing, available only with standard sized posters, is a great and affordable way to complement any poster on Zazzle and perfect for adorning the home or office with beautifully framed artwork at a great price. 

Custom Framing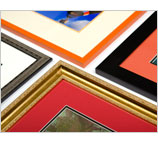 The perfect finishing touch for any artwork, custom frames come in a range of wood and metal styles. Custom framing is available with matting hand-fitted to the unique dimensions of your posters and prints. 


Nature and Wildlife Themed Posters
Elegant Posters With A Vintage Theme
Demotivational Posters - All with a sense of humor
The Best Of Artsprojekt Posters
More Bestselling Posters and Prints at Zazzle
Superhero Posters on Real Walls

Click an image below to view