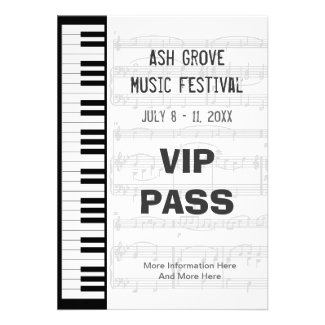 Music Festival Pass Piano Keyboard Theme Template
Designed for use at music festivals or events as an access pass, the theme of this design is a piano keyboard against a background of old manuscript sheet music, printed in black and white on 5" x 7" 110 lb cover-weight card. Use the template as a pass for VIPs, performers, stage staff and members of the press, and anyone needing access to restricted festival or event areas. Customize the card template as required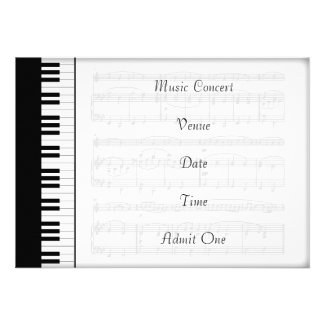 Music Concert Admission Ticket With Piano Theme
This fully customizable event admission ticket or invitation card features a black and white music theme with a piano keyboard vertically on the left edge of the card with customizable event information on the right against a background of sheet music and on the reverse 
.Piano keyboard themed gifts for musicians and music fans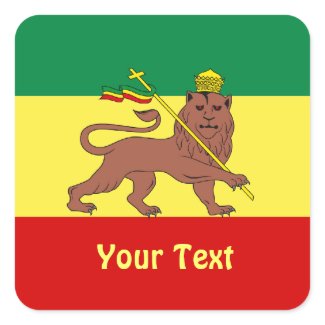 Rasta Reggae Lion of Judah Sheets of Stickers
These sheets of stickers feature a Rasta Reggae theme with the flag of Ethiopia of 1897 consisting of horizontal bands of green, yellow and red with a dark Lion of Judah at the center, wearing a crown and holding a cross. The old flag is close to the Rastafari movement that began in Jamaica and whose popularity owes much to the interest in reggae music.
More Rasta Reggae Lion of Judah on Ethiopian Flag themed gifts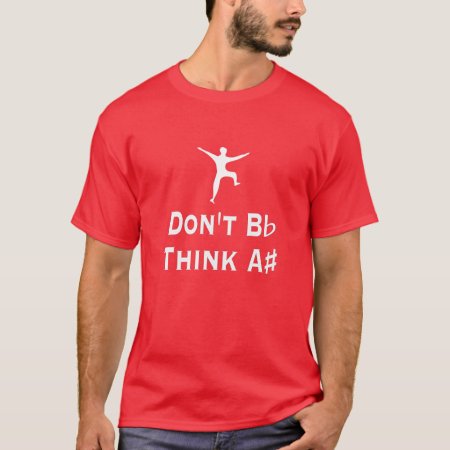 Funny Dont B Flat Think A Sharp Music Dark T-Shirt
This Dark T Shirt features the slogan in music notation and reads "Don't Be Flat, Think A Sharp" a short motivational quote for when you feel flat. Technically the musical note B Flat is also A Sharp.
Dont Be Flat Think A Sharp Motivation Music Gifts
Don't B Flat Think A# Motivational Gifts
Your Gold Record Vinyl Music Disk Clock
A wall clock featuring an image of a golden record at the center
of the clock face with a custom label you can personalize with
your name or message above and below the spindle. 

On Target For Gold - A Corporate Record Dartboard 
A dartboard for corporates with a target and a mission. The dartboard features the image of a gold record on its surface with your text in the center ring above a two tone beige and gray record label. The message reads 'On Target For Gold' but this can be changed to promote your business with promotional text or a logo. Help your sales force and marketing personnel hit their targets with a fun dartboard to practise on. 
Black Vinyl Record Effect on iPhone 5 Case
This iPhone 5 case will jog a memory of the days of vinyl. The case gives the impression of a vinyl record from the era of the record player wrapped around its surface. The disk's surface is black with light reflected off the spiral groove and a center label in yellow and red surrounding the hole about which the record rotates. The design is an image printed on the case - no vinyl is used.
Awarded Zazzle Today's Best Award (TBA) February 08, 2013 
The Days of Vinyl Collection - The Black Vinyl Record Red and Yellow Label Gifts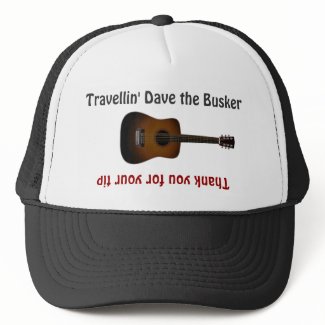 Busker Musicians Tip Jar Doubles as Hat
Every musician should have this hat. It doubles up as a tip jar when busking. The hat features an acoustic guitar on the front. There is a customizable message that you can personalize above the guitar. The text Thank you for your tip is printed below the guitar, upside down. Wear it as a hat to keep the sun and rain at bay. Place it upside down when you are ready to perform in public, so that the invitation to tip is clearly visible and the inside acts as a tip jar.