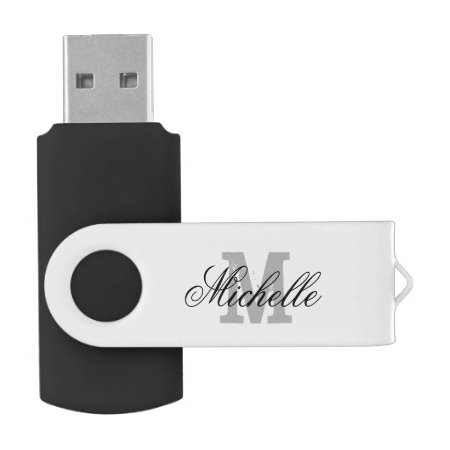 Personalized Monogram USB Flash Drive
A fully customizable USB Flash Drive with swivel cap protection manufactured by Pexagon Technologies
Elegant script typography that's easy to customize with your choice of name and initial letter or your logo for business promotion. Choose from 8GB, 16GB, 32GB or 64GB to suit your needs.
Browse And View More Customizable Swivel Style USB Flash Drives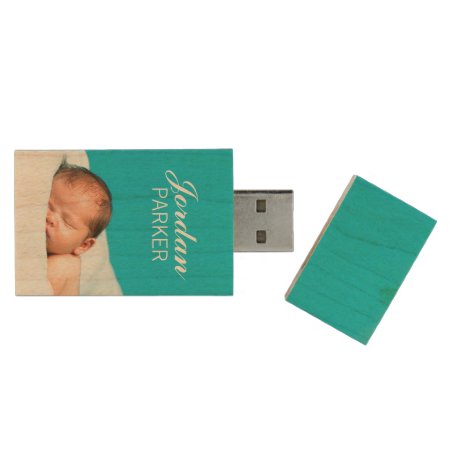 Custom Newborn Photo Monogram USB Flash Drive
This style of USB flash drive is manufactured with a hardwood maple enclosure and protective cap. Text and images are customizable. Ideal for storing photos of important events such births and weddings for posterity. 
Available with capacities 8GB, 16GB, 32GB or 64GB, and USB 2.0 or 3.0.
Browse More Custom USB Flash Drives With A Wood Enclosure
Record memorable events for posterity on USB flash drives. Even the smallest capacity ( 8GB) is capable of storing video clips and photograph albums of important family events such as family births and weddings.