It's a tradition to head outdoors and celebrate July 4th with barbecues and cookouts. If you are hosting an outdoor party you'll know that those that are planned well are the most successful. You're probably an old hand at this and know how to cook for a crowd so we'll focus on a couple of other points that can easily be overlooked and spoil the holiday.
Uncle Sam says I want YOU to come to my party
Plan according to the weather forecast. In 2011 an extreme heat alert for the holiday weekend was issued by city officials in Chicago, followed by heat waves across the country that placed 132 million people under an Excessive Heat Warning and accounted for numerous deaths that summer. In June 2012 hundreds of homes in Colorado Springs had been destroyed by wildfires raging across six US states.
Make sure your pets are safe. To a dog or cat the sound of fireworks can be extremely frightening as they are more sensitive to loud noises. Even large gatherings of people may scare them. Add a pet ID tag to their collar so that they can be recovered if they run away.
Here we give a round up of ideas for making this Independence Day celebrations remarkable by pointing you in the direction of Zazzle for products that are fully customizable and easy to suit your party style. Many of the products shown here support an environmentally friendly lifestyle such as the Liberty Water Bottles for their recycling of aluminum. We also highlight a range of gifts to honor troops serving overseas on July 4th.


Invitations to Your Party
Browse and shop for party invitations that you can customize and personalize at Zazzle


Patriotic July 4th Party and BBQ Invitations
More Patriotic Independence Day Party Invitations with Funny and Amusing themes
Preparations for the Party
Here we have a vast selection of July 4th kitchen and party goods that you can personalize to make your party special.
Aprons for the Cook and Grill Master
Independence Day Canvas Tote Bags at Zazzle


Drinks Coasters with a Patriotic Theme


Patriotic Mugs and Drinks Glasses


Patriotic Pitchers to Serve Drinks


Patriotic Plates for Picnics, BBQs and July 4th Cookouts


Use a Patriotic and Sometimes Amusing Kitchen Towel to Clean Up Afterwards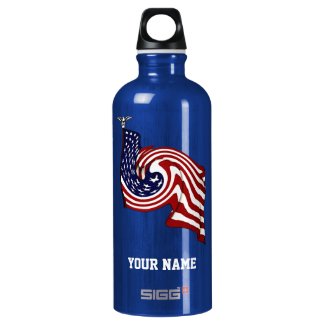 Patriotic American Flag Whirlwind Water Bottle
This Water Bottle features the American Flag flowing as if it were in a whirlwind. A silver eagle stands at the top of the flag with the stars and stripes billowing in the wind away from the flagpole whirling in a circular fashion about the center of the flag. The background is a patriotic blue. 
Browse and shop for more gifts with this design
Entertainment For The Party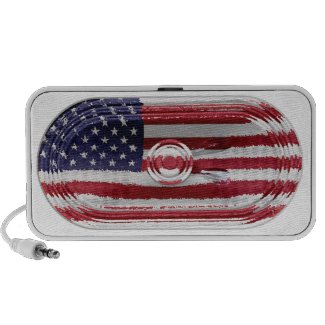 A Patriotic Portable Mp3 Speaker
A Doodle speaker for Independence Day parties. The loudspeaker surface is textured with the flag of the USA, featuring the stars and stripes draped over the loudspeaker surface and gives the impression of a loudspeaker embedded in the fabric.
Party Wear
T Shirts, hoodies, sweatshirts, hats, and embroidered apparel hats to set the party mood.


The Most Popular Patriotic T Shirts


Funny July 4th Tees and Shirts


Embroidered July 4th Shirts and Hoodies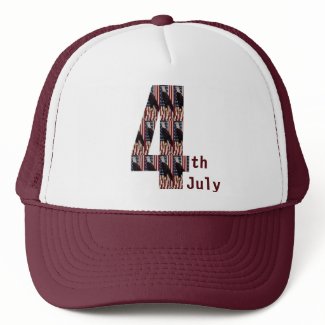 Vintage Bald Eagle on American Flag 4 July Hat
Also called the White-headed Eagle, the American Sea Eagle, the Bird of Washington, the Washington Eagle, and the Sea Eagle the name Bald Eagle has been applied to him more generally than any other on account of the snowy white of his head and neck.
Patriotic and July 4th Truckers and Mesh Hats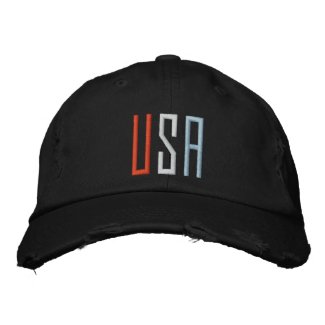 Patriotic USA in Red White and Blue Embroidered Hat
An embroidered hat with the initials USA in Red White and Blue to wear on Independence Day, Memorial Day or any other day of the year
More Patriotic Embroidered Hats With American and July 4th Theme 
July 4th Gifts In Honor of Those Serving Overseas


Stickers and Buttons to put in the party mood
Don't Forget the Pets


Create Your Own Pet Recovery Tag
In the event your pet gets lost make sure they are tagged so that they are not separated from you for long. 
Easy to customize. Change the style to a bone shaped tag or one that looks like a kennel. Change the text to something that will identify your pet and contact details to recover your pet when lost. 
More Pet Tags with a Patriotic Theme


Treat your Dog or Cat to an Independence Day Pet Bowl