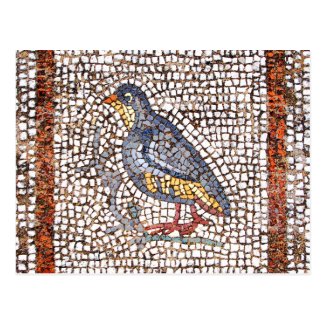 Keep in touch with friends and relatives with custom postcards.  You find innovative uses for postcards here. Moving house? Find a formal or funny postcard announcing the move (add a photo of your new abode for impact). Use postcards as wedding stationery, as save the date cards or elegant table numbering for wedding receptions. Postcards are printed on ultra-heavyweight (120 lb.) card stock with a gloss finish.
Save The Date Postcards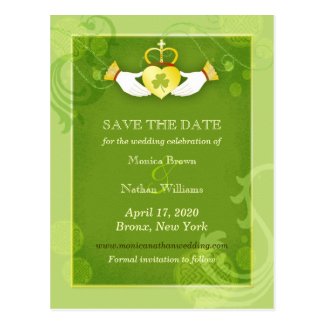 Green Irish Wedding Save the Date Postcards
The 16th century Irish Claddagh Heart that symbolizes love, friendship and loyalty, and stylish eternity knot patterns and lovely swirls designed on custom Wedding Save the Date Postcards by Bridal Heaven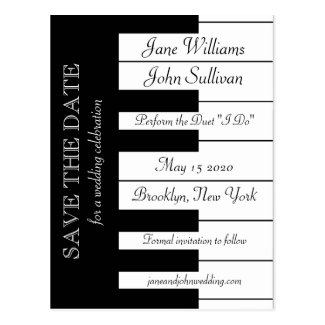 Piano Keyboard Music Themed Wedding Save The Date
This save the date postcard features a piano keyboard announcing the wedding of the bride and groom and the date of their performance of the duet 'I Do'. 
Shop For More Save The Date Postcards



Table Seating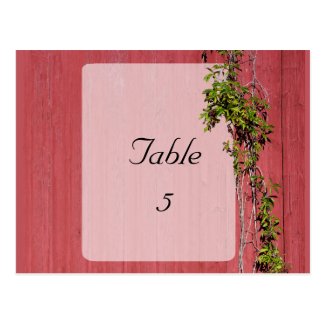 Red And Pink Wedding With Ivy Table Place Postcard
A table placement postcard rustic rural weathered red painted wooden design with a branch of climbing ivy along one side of the wall of a Scandinavian house. 
Shop for Wedding Table Number Postcards 
Collectors Items 
Lighthouses Around The World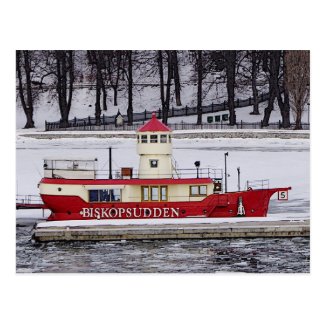 Stockholm Sweden Lightship Biskopsudden 
A postcard with a lightship docked at the Marina on southern Djurgarden near Stockholm. At the centre is the tower housing the lamp above an enclosed cabin and deck. The hull is brightly colored in red and white with the name of the vessel in large white lettering. Built in 1899 it entered service as Fyrskepp, Lightship 21 and is no longer in service, being decommissioned in 1961. 



The Lighthouse Collection - 5000+ Postcards of Lighthouses around the World
We're Moving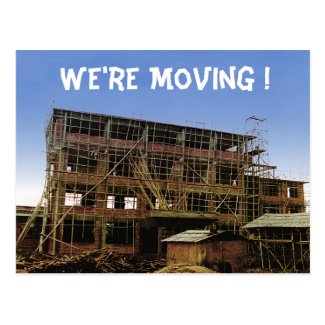 We're Moving ~ Change of Address Postcard

A moving announcement postcard with a sense of humour. A building under construction, its walls made of brick and covered in bamboo scaffolding, characteristic of construction sites in the Far East.