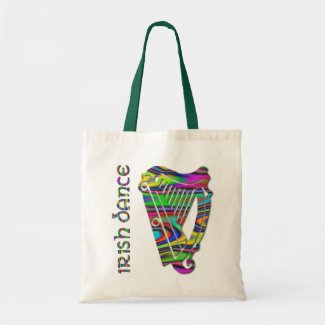 AN EXTENSIVE RANGE

An extensive range of canvas tote bags that can be customized for any occasion whether shopping, on the beach, carrying books or craft work, or other personal belongings. Promote your business or community cause with your message on the bag. The range of styles is enhanced with color options for most of the cotton canvas bags.
Irish Dance Rainbow Color Harp of Ireland Tote Bag
STYLES
Budget Tote
With a slim, fashionable design, and colored handles, this tote (see style above)  is environmentally friendly and truly is a great value. Totes are great as presents or giveaways. Zazzle's budget tote is made from 100% cotton and has strong handles with reinforced stitching. Dimensions: 15.75"h x 15.25"w.  This style is shown above.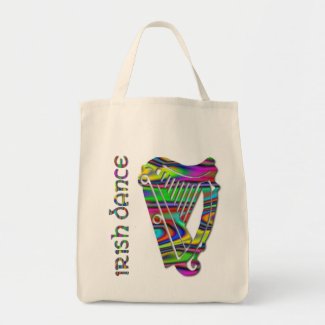 An environmentally friendly tote. Its wide bottom makes it great for groceries or larger items. Made from 12oz cotton twill, it has cotton-web handles which have stress-point reinforced stitching. Dimensions: 13"w x 15.5"h x 7"deep.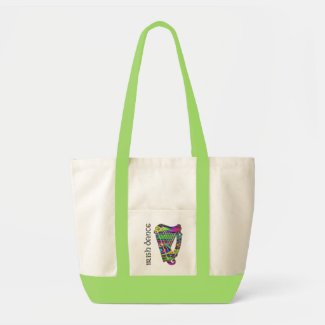 Choose Zazzle's fancy two-color tote. It comes in multiple color combinations and is made from 12oz 100% cotton canvas. This attractive, large capacity tote looks great when you put your photos or designs on the pocket, yet it's tough enough to stand up to stuffing, hauling and washing. 18 ½"W x 13 ½"H x 5 ½"D.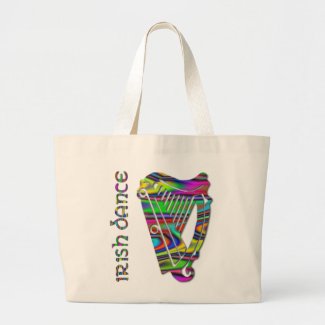 You can take just about everything with you in this Jumbo Tote. It holds groceries, books, kids' toys, beach stuff, you name it. Made from 100% cotton, it has a squared off bottom and extra long natural web handles. 20"w x14.5"h x4.5"d.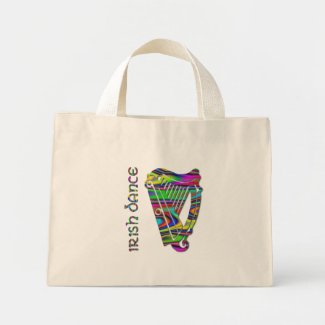 Great for gifts or social events, this mid-sized 100% canvas tote features side and bottom gussets so it expands as you load it. It comes with natural web handles and in multiple contrasting colors. Dimensions: 14.5"w x 11"h x4"d. 
Hipster Rambo Bunny Tote Canvas Bag
All sale proceeds to animal rescue and shelter

Browse and Shop for Canvas Tote Bags below
• Popular
• Weddings
• Baby Showers
• Halloween
• Sports 
Browse and Shop for more Canvas Tote Bags at Zazzle
WEDDINGS
BABY SHOWERS
HALLOWEEN
SPORTS