Christmas Gifts For Women and Girls 
Add the personal touch to gifts for women and girls with cool and elegant items of fashion that you can customize to suit your lifestyle. Here we present ideas for gifts this holiday season to suit women, and girls of all ages. 
Customer Review -
Two Interlocking Hearts On Beach Wristlet
Romantic Sand Hearts Beach Wristlet
. Reviewed by
Sarah
on .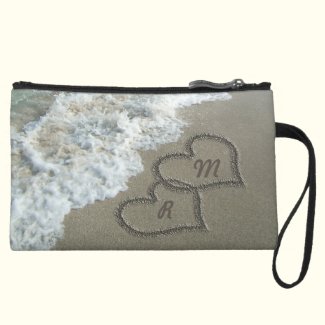 Excellent.
The wristlet arrived right on time and it was just what I expected. The colors look even better than they did online and the names came out perfectly, just the way that I wanted them.
Rating:
5
View and Buy
More Gifts For Her

All our recommendations can be browsed, customized and shopped for at Zazzle. Follow these links for more :