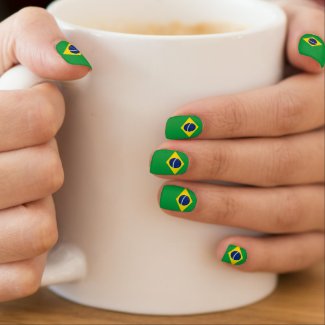 Patriotic Brazil Flag Nail Stickers
Wear these nails decorated with the national flag of Brazil and support the national football team. Each nail features the flag with the blue disc of stars and the motto 'Ordem e Progresso' within a yellow lozenge on a field of green.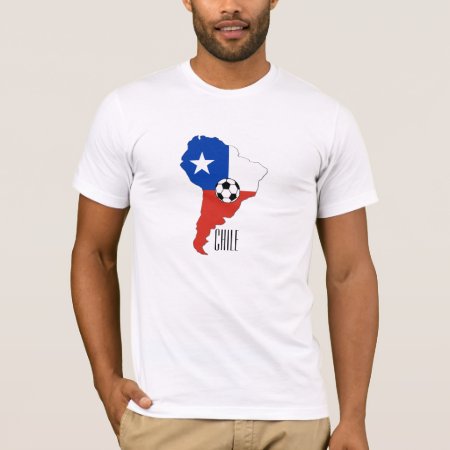 Chile Flag on Outline of South America Football 

Support the national football team of Chile with this T Shirt that shows the flag of Chile, the Lone Star Flag (La Estrella Solitaria), with a single white star on a blue square background on top left corner, white to the right and the remaining half at the bottom in red, against an outline of South America. A soccer ball is shown in the center.