Test your level of English online. 
This test approximates to Cambridge Advanced English Level.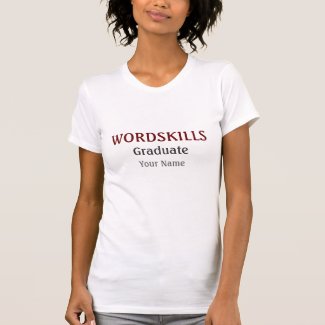 Commemorate your success at Wordskills with a customized T Shirt. Choose a style from 120+ styles for both men and women, select a shirt colour, add your name, select a size, add to cart and buy. The text is fully customizable
Teachers and Language Schools - You can add your School Name to the shirts !