Retro Camera Scroll Effect on iPhone 5 Case
This Case Savvy iPhone 5 case design features the image of a retro camera with a black and chrome body and the impression of artistic scroll decoration etched in the chrome makes this case an elegant and trendy design. There's a placeholder for monogram or initials. 
Retro Camera With Etched Scroll Effect Cases
More Mobile Cases and Gifts with this Retro Camera Effect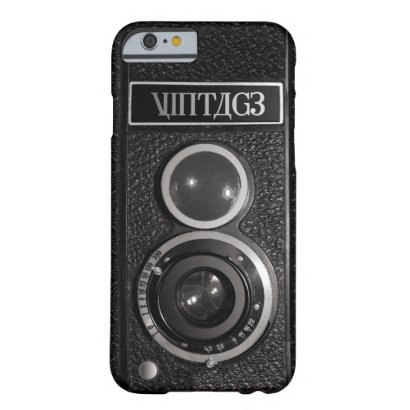 Film Camera Black Chrome Vintage iPhone 5 Case
An iPhone 5 case featuring a vintage camera in black and chrome effect. A mock up of what early pre-war European TLRs would look like with the era 'Vintage' in cyrillic script. 
More Gifts with Vintage Camera Effects
More Retro and Vintage Camera Effects on iPhone and Mobile Phone Cases