Protect your iPhone 7 or iPhone 7 plus with a customizable case from Case-Mate or Otterbox at Zazzle.  The Case-Mate styles are the Barely There and the Tough, both made of impact resistant, durable hard plastic;  the Tough features a hard shell plastic exterior and shock absorbing liner to protect your device.

Otterbox cases for iPhone 7 and iPhone 7 Plus come in three styles - Defender, Commuter and Symmetry.  Symmetry cases have the strongest protection.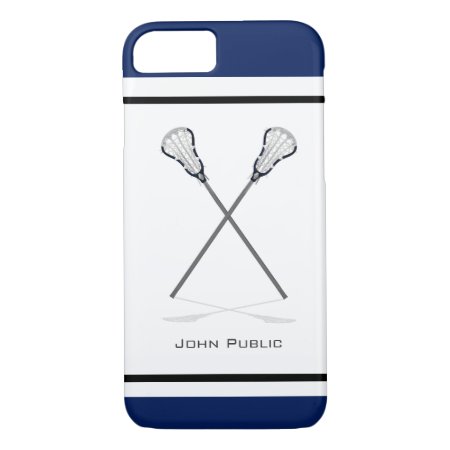 Personal Lacrosse iPhone 7 Case
This iPhone 7 Case features a pair of lacrosse sticks crossed on the case. Black, white and blue bands are across the top and bottom. Personalize with your name and message. 
The style shown is a Case-Mate Barely There model. The design is also available on a range of other cases.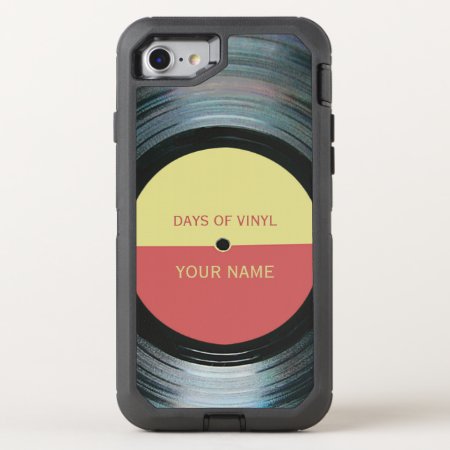 Black Vinyl Record Effect  iPhone 7 Case
The case design gives the impression of a vinyl record from the era of the record player wrapped around its surface. The disk's surface is black with light reflected off the spiral groove and a center label in yellow and red surrounding the hole about which the record rotates. The design is an image printed on the - no vinyl is used. Easy to customize with your own text. 
This is the Otterbox Defender style.

Browse More iPhone 7 Plus Cases



Browse More Otterbox iPhone 7 Cases


Browse More Otterbox iPhone 7 Plus Cases