Custom iPad Air Cases
Browse and shop for a custom case for your iPad Air. At Zazzle you can design your own or customize any of the cases in the Zazzle Marketplace. On this page we show the most popular cases by Casemate, DODOcase, Powis, In A Flash and Case Savvy cases.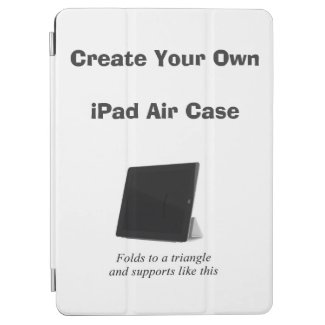 The In A Flash Cover attaches to your iPad Air with magnets to protect your screen and features a wake/sleep magnet that turns your iPad on when it opens and off when it closes. The cover also folds into a triangular stand (see the illustration on the left) to support your iPad Air. The cover is made with a smooth white polyurethane exterior and grey microfiber interior.  

Design your own with your images and text on the case, or choose from thousands at Zazzle and personalize yours today.
Browse and shop for more In A Flash iPad Air Covers
Browse and shop for more iPad Air Cases
Browse and shop for more iPad Air Cases (DODOcase)
Browse and shop for more iPad Air Cases (Powis)
Browse and shop for more iPad Air Cases (Case Savvy ~ PhotoUSA)