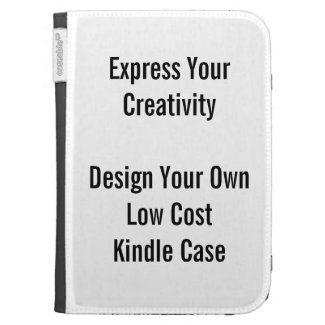 The caseable Kindle cases, designed for the 3rd Generation Kindle with Keyboard and Kindle Touch 4th Generation, are great for displaying your favorite designs, text, and artwork while protecting it against normal wear and tear. It has a water-resistant fabric-wrapped exterior and securely holds your Kindle in an elastic mounting harness. Constructed in Brooklyn, NYC, all caseable Kindle cases are made from high quality recycled materials from Germany, Japan, and China and manufactured in 7-21 business days.
Create Your Own Amazon Kindle eReader case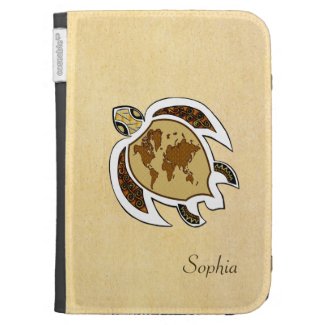 Cute World Map Turtle On Amazon Kindle Case

This Amazon Kindle Case features an illustrated turtle on a sandy background. The turtle is decorated with an illustrated map of earth showing the continents, as a symbolic reminder of the environmental threats facing marine turtles. Six of the seven species of marine turtles are listed as endangered or critically endangered. There's a placeholder for your name or monogram in an elegant flowing script.
Rustic Red Barn Wood with Metal Ring Amazon Kindle Sleeve
This case for the Amazon Kindle features the image of part of a barn wall made of rough wood, painted red. The knotted timber is old and weathered, and covered in a coat of red paint. An iron ring, with peeling red paint, hangs on the wall by a metal fixture.
This unusual design reflects an outdoor lifestyle with themes of nature, agriculture, ranching, and farming. Easy to customize. The design is available of a wide range of mobile cases, sleeves and other gifts.
Browse and Shop for more Amazon Kindle eReader cases at Zazzle
View and Buy A Caseable Case for Your Kindle