T Shirts for Geeks

With themes ranging from puns and plays on words there's bound to be the ideal humorous T shirt for the geek in you or those you know;  from shirts that play on Pi Day puns to Yes, I am actually a Rocket Scientist and HTML gurus (How To Meet The Ladies) and much more that will bring a smile to your face and those that admire you for wearing the Tees.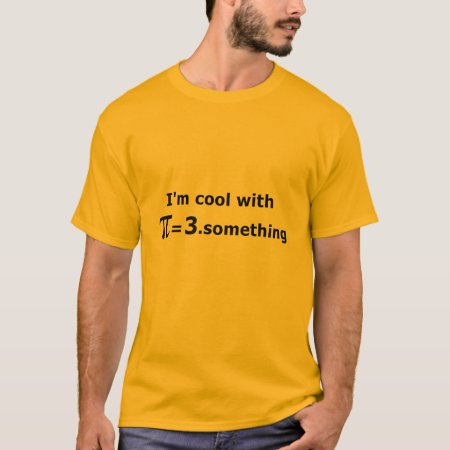 I'm Cool With Pi = 3 Point Something T Shirt
Here is the T Shirt for the non-geeky and is a response to those whose who wear apparel with 3.14159265 .. etc printed on it. The T Shirt reads I'm Cool With Pi = 3.something.